Tiles give a first impression to the people coming to your homes. There are many times when tough stains and dirt are hard to be removed from the tiles and grout. These not only make your home look dirty but also cause germs to accumulate. Therefore, it's always important to keep the tiles clean.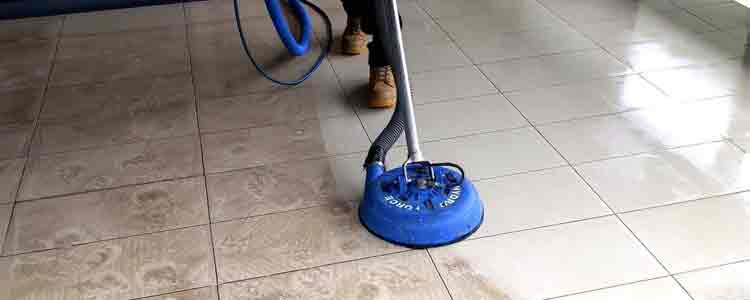 Here Are Some Crucial Benefits Of Tile And Grout Cleaning That You Should Know As A Homeowner-
Prevents Damage To The Tiles And Grout
One of the crucial Benefits Of Tile and Grout Cleaning is that it will prevent the tiles and grout. Regular usage of tiles causes the accumulation of a lot of dirt and dust. There will also be some hard water stains that will get accumulated in the grouts. This appears dirty if you are not cleaning it regularly. Cleaning tiles requires proper techniques, cleaning methods, and cleaning solutions. If you are not cleaning it properly on a regular basis then it might also cause damage to the tiles. Cleaning of the tiles ensures the best results without causing any damage to your tiles or grout.
Helps To Remove Bacteria And Germs
If the tiles and grouts are dirty then there will be the accumulation of dust which will cause the breeding of bacteria and germs. You must know that bacteria and germs from the tiles can cause serious health problems, especially to toddlers who're crawling on the floor. If you don't want bacteria and germs in your home then you must clean it regularly using the right cleaning solutions.
If you are not able to clean it by yourself then you should call the professionals as they use the best cleaning materials which are good for keeping your floor clean, germs free, and sterile.
Increases The Appearance Of Your Floor And Home
Another crucial benefit Of Tile and Grout Cleaning is that it helps in improving the appearance of the home as well as the floor. The first thing that comes to notice while entering any home is the floor and its tiles. If the tiles are stained and dirty then this will be embarrassing for the homeowners also.
So, you must do regular cleaning of the grout and tiles to avoid the accumulation of the dirt in it. You can also call professionals for tile cleaning. With high quality equipment and the use of the power of steam, professional cleaners can remove all of the grime and dirt. In this way, you'll get completely new and shiny tiles that are free from germs, dirt, and bacteria.
Conclusion
There's a long list of Benefits Of Tile and Grout Cleaning that one should know. Right from a clean tile to the removal of bacteria, all these benefits are related to a cleaned tile and grout. To make your home look new and clean, you must go for tile and grout cleaning. To avail of our same day Perth tile and grout cleaning services, call us now. We take 24 by 7 bookings at 08 7665 8905.