Tile and Grout Cleaning Services in Wellard
Are your tiles losing their sparkle? Is the grout between them looking tired and stained? Welcome to Perth Tile Grout Cleaning, your solution for restoring the beauty of your tiles and grout in Wellard. Our dedicated team of experts is here to bring new life to your tiled surfaces, whether in your home or business. Discover the transformative power of our professional tile and grout cleaning services.
Our Services:
Deep Tile Cleaning: We delve deep to extract dirt, grime, and stains from your tiles. Our powerful equipment and specialized cleaning agents work their magic to reveal the true colors and shine of your tiles.
Grout Cleaning: Say goodbye to discolored and deteriorated grout. Our grout cleaning and restoration process involves thorough cleaning and sealing, restoring your grout lines to their original glory.
Tile Sealing: Preserve the beauty of your freshly cleaned tiles with our professional sealing. Our sealants act as a shield, protecting your tiles from dirt and stains, and making maintenance a breeze.
Mold and Mildew Removal: Don't let mold and mildew ruin the appearance of your tiles and the air quality of your space. Our experts employ specialized treatments to eliminate these unwelcome guests.
Grout Color Sealing: Change the look of your grout without the hassle of retiling. Our grout color sealing service lets you refresh or alter the color of your grout, breathing new life into your tiled areas.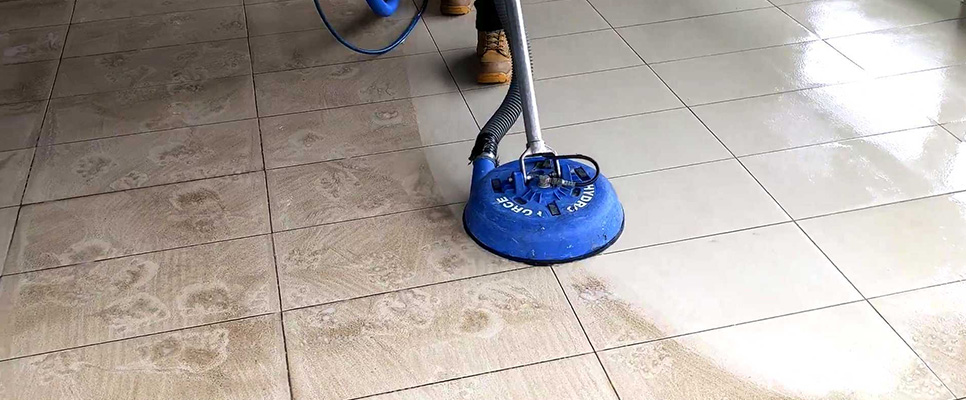 Why Us:
Expertise: With years of hands-on experience, our proficient team possesses an in-depth understanding of tile and grout cleaning, guaranteeing unparalleled results.
Cutting-Edge Techniques: We remain at the forefront of innovation, employing state-of-the-art equipment and pioneering methods that consistently deliver exceptional outcomes.
Environmentally Conscious Approach: Your well-being and the planet's health are paramount. Our cleaning solutions are environmentally friendly, ensuring safety for both households and businesses.
Unwavering Satisfaction: Your contentment is our foremost concern. We take immense pride in our thoroughness and unwavering commitment to exceeding your expectations..
Affordable Superiority: Premium service doesn't come at a premium cost. Our competitive pricing ensures you receive optimal value for your investment.
Contact Us
Ready to rejuvenate your tiles and grout in Wellard? Reach out to Perth Tile Grout Cleaning today for a complimentary quote. Our friendly team is at your service, ready to answer questions and schedule a convenient appointment. Rediscover the allure of your tiles with our expert care.