Welcome to the Leading Tile and Grout Cleaning Services in Rockingham
At Perth Tile Grout Cleaning, we take pride in offering the most professional and comprehensive tile and grout cleaning services in Rockingham. Our dedicated team of experts is committed to restoring the beauty and hygiene of your tiled surfaces, leaving them sparkling clean and looking as good as new. With years of experience and state-of-the-art equipment, we are your trusted partner for all your tile and grout cleaning needs.
Our Services:
Tile and Grout Cleaning: Our specialized tile and grout cleaning services are designed to remove dirt, stains, and grime from all types of tiles. We employ advanced techniques that penetrate deep into the grout lines, ensuring a thorough and effective clean.
Grout Sealing and Restoration: Preserve the longevity of your grout and tiles with our expert grout sealing and restoration services. We prevent moisture penetration, mold growth, and discoloration, giving your surfaces a fresh, renewed appearance.
Natural Stone Cleaning: We are equipped to handle the unique cleaning requirements of natural stone surfaces. Our team understands the delicate nature of these materials and employs gentle yet effective methods to maintain their natural beauty.
Grout Color Sealing: Revive the look of your grout lines with our grout color sealing services. Choose from a range of colors to refresh the appearance of your tiled areas while providing a protective barrier against future staining.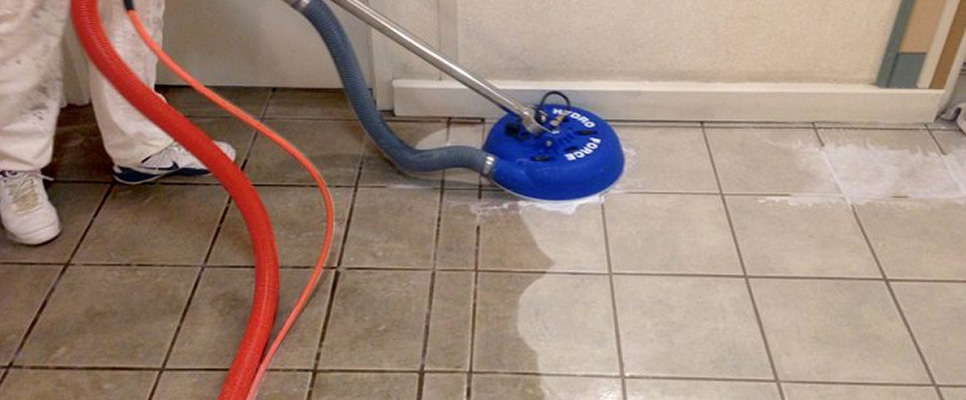 Why Choose Us:
Experience the pinnacle of excellence with our exceptional tile and grout cleaning services.
We stand as the unrivaled choice for transforming your living spaces.
Our dedicated team of experts harnesses cutting-edge techniques and eco-friendly products to revive your tiles' original luster and rejuvenate grout lines to perfection.
Meticulous attention to detail, prompt service, and a passion for customer satisfaction define us.
As you choose us, you choose a path to a cleaner, healthier environment, where every tile tells a story of immaculate cleanliness.
Elevate your space today with our unmatched commitment to brilliance in tile and grout care.
Service Areas:
We proudly serve residential and commercial clients in Rockingham and the surrounding areas. Whether you have a small bathroom or a large commercial space, our team is equipped to handle projects of all sizes.
Contact Us:
Ready to transform your tiled surfaces? Contact us today for a free quote and schedule your Tile and Grout Cleaning Rockingham appointment. Experience the difference of a professionally cleaned and revitalized space.