Expert Solutions for Dull and Dirty Tiles In Ellenbrook!
Is the beauty of your tiles fading away due to persistent grime and stains? Say goodbye to lackluster floors with our professional tile and grout cleaning services in Ellenbrook. We have the skills and knowledge to bring back the brilliance of your tiles, making them look as good as new.
Why Choose Us for Your Tile and Grout Cleaning Needs?
When it comes to your tile and grout cleaning needs, choosing us is a decision that guarantees exceptional results and unmatched satisfaction. Our dedicated team of professionals takes immense pride in delivering top-quality service, utilizing advanced cleaning techniques and state-of-the-art equipment to breathe new life into your tiles. With years of experience in the industry, we have honed our skills to tackle even the most stubborn stains, mold, and grime, leaving your surfaces looking spotless and fresh. We understand the unique requirements of every client and tailor our approach accordingly to ensure a personalized and effective cleaning solution.
Moreover, our commitment to eco-friendly cleaning products ensures a safe and healthy environment for you and your loved ones. Trust us with your tile and grout cleaning needs, and experience the difference of a truly professional and reliable service that transforms your living spaces into pristine and inviting havens.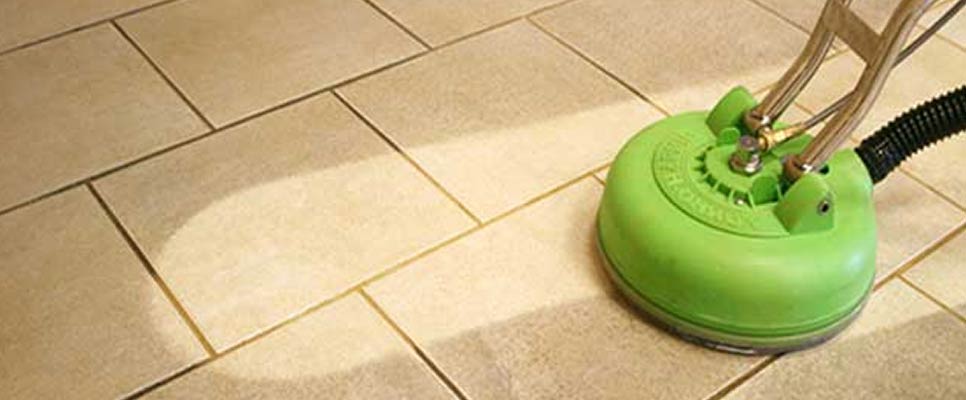 Our Proven Tile and Grout Cleaning Process
Comprehensive Assessment
Before we start cleaning, we conduct a detailed assessment of your tiles and grout, evaluating their condition and identifying problem areas.
Pre-Treatment for Stubborn Stains
Our effective pre-treatment involves applying specially formulated solutions to break down tough stains, making them easier to remove during the cleaning process.
Thorough High-Pressure Cleaning
Using advanced high-pressure cleaning techniques, we eliminate embedded dirt, grime, and stains from your tiles and grout, restoring their original luster.
Preserving Grout with Sealing
To protect your grout lines and keep them looking fresh, we apply a premium grout sealer that acts as a barrier against future stains and discoloration.
The Benefits of Our Professional Tile and Grout Cleaning
Aesthetic Transformation: Experience a remarkable transformation as our cleaning experts revitalize your floors, breathing new life into your living spaces.
Prolonged Tile Life: Regular professional cleaning can significantly extend the lifespan of your tiles, ensuring they look beautiful and functional for years to come.
Healthy Indoor Environment: Our thorough cleaning eliminates harmful bacteria, mold, and allergens, contributing to a healthier and hygienic living environment.
Save Time and Effort: Leave the hard work to us! Our efficient and skilled team will save you time and effort, delivering exceptional results in no time.
Contact Us Today for Stunning Tile and Grout Cleaning In Ellenbrook!
Ready to witness the transformation of your tiles? Get in touch with us for Tile and Grout Cleaning Ellenbrook services today! Give us a call at 08 7665 8905 to schedule an appointment or to inquire about our top-notch services. Let us bring back the shine to your floors and surfaces, exceeding your expectations every step of the way!